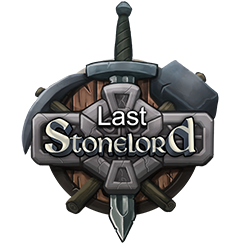 ---
Last Stonelord is an Old school Rpg , inspired by games like Ultima online and Warcraft!
The game coming out on Steam Early access, this mean its a Alpha version, incomplete and with bugs!
Please buy it only if you really want to support the future developing of this game!
Available Features :

Start with nothing and try to survive.
Sandbox Mode.
Build and defend your village.
Craft quality items based on your skills levels.
No fixed class , exp or caps lavels, only skills to train!

Melee Combat and Gathering Skills.




Skills implementation status :

Alchemy : 5%
Carpentry : 30%
Leatherworking : 30%
Tailoring : 50%
Engeniering : 5%
Blacksmithing : 20%

Roadmap to 1.0v :

Finish Weapon Animations
Implementing Weapons Skills
Skillbar
Bank and Containers
Hiding - Magery Skills
Magic FX and spells
Human Female Avatar
Dynamic Invasions
Veichles and mounts
Farming Skills and plants
City Stone with Power Stones
Player city defence
Npc Followers
Random Daily quest from npc
Add New Races

Main Story Quest




Plans after v 1.0 :

First Expantion "City in the Sky" theme
Second Expantion "Underwater " theme
Private Multiplayer servers and coop mode
---
Screenshots and Art
---